Energy Storage with 2nd Life Batteries
First ELSA stakeholder workshop
2.5. - 3.5.2016, Aachen, Germany
Register now for the first ELSA stakeholder workshop on the topic "Energy Storage with 2
nd
Life Batteries". In the project ELSA , battery storage systems consisting of 2nd life batteries from electric vehicles will be tested at six pilot sites across Europe. The first workshop will be held on the 2nd and 3rd of May at the E.ON Energy Research Center of the RWTH Aachen, which is one of the ELSA pilot sites.
With our first workshop, we especially address stakeholders in the energy and building domain. Apart from presenting the ELSA battery storage system and its six pilot sites, this workshop will offer its participants the opportunity to discuss expectations and needs with regard to small to medium-scale storage solutions for the building and for the energy sector.
Participants of the workshop will:
Learn more about the ELSA storage system and its use cases – from of-fice building to industrial site to local grid
Discuss business opportunities for small and medium-scale storage so-lutions
Debate with other practitioners needs and current barriers for implementing storage solutions
Visit the E.ON Energy Research Center in Aachen where the ELSA storage system will be installed
Meet interesting participants from various sectors at our networking event
Participation is free of charge
When?
2nd of May (12:00-18:00) & 3rd of May (09:00-11:45)
Where?
E.ON Energy Research Center at the RWTH Aachen University, Building 4120, Room 00.26 & 00.27

Mathieustr. 10, 52074 Aachen, Germany
In case you plan to travel to the venue by car, please contact the event organisation team at
contact@elsa-h2020.eu
in order to obtain a parking permit.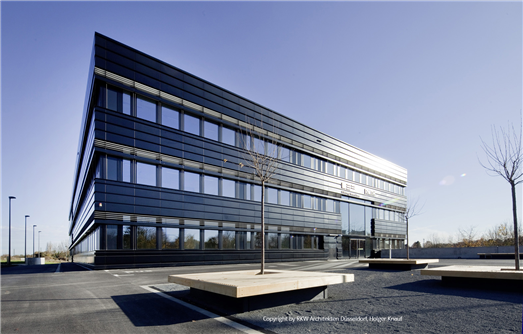 Hotel recommendations:
Tentative Agenda
Day 1 (2nd of May): Use-cases for small- and medium-scale storage solutions
When?

What?

Who?

12:00
Registration and Networking Buffet


12:30
Welcome
Prof. Antonello Monti, RWTH Aachen University
12:35
Introduction to the workshop
Eric Portales, Bouygues, ELSA project coordinator
12:45
Keynote: Main line of European Commission policy regarding the role of storage within the Horizon 2020 Electricity Grid Energy Storage program
Henrik Dam, European Commission
13:05
Keynote: Storage solutions with electric vehicle batteries: new services for buildings and the grid
Stefan Ritter, CEO of The Mobility House
13:25
Introduction to the ELSA pilots & use cases
Vincenzo Croce, Engineering & Stefano Riverso, UTRC Ireland Limited
13:45
Coffee Break


14:15

Round-table with panel discussion:

Stakeholders' needs and expectations regarding small-and medium-scale storage solutions
Moderation: Antonello Monti, RWTH Aachen University


Etienne Gaudin, E-Lab Bouygues-SA
Bernhard Rindt, CEO egrid applications & consulting GmbH
Pol Olivella-Rosell, Smart Innovation Østfold

Herman Annendyck, Eoly
tbd

15:45
Wrap-up: stakeholders' needs and expectations
16:00

Pilot site visit


Tour of the E.ON Energy Research Center installations
17:00
Networking Event
Day 2 (3rd of May): Business-cases for small- and medium-scale storage solutions
09:00
Introduction to business opportunities by small- and medium-scale storage solutions
Massimo Bertoncini, Engineering

09:30
World café: Discussion about restrictions and opportunities for implementing storage solutions from participants according to their industrial sector.
Tentative questions to be discussed in the world café are:


What are possible business cases for small-to medium-scale storage solutions?
What are national and international regulations that facilitate or hinder business cases?
What are technical developments that could facilitate business cases?
What are potential market designs for storage and flexibility solutions?

All participants
11:00
World café wrap-up & plenary discussion
Ludwig Karg, B.A.U.M. Consult GmbH

11:30
Wrap up of the workshop


11:45
End of workshop