ELSA at the Energy Storage Global Conference 2016

On the 27th to 29th of September, the European Association for Storage of Energy (EASE) held the 2nd Energy Storage Global Conference in Brussels. The not-for-profit conference aims at discussing all aspects of energy storage as well as fostering networking and cooperation of stakeholders on a European level and beyond. The three days of the conference were topically divided into technology, policy and market issues. More than 200 experts covering the entire energy value chain attended the conference and exhibition.
The ELSA project was part of the conference's EU project poster showcase. During the networking breaks, the ELSA team presented the project's progress to the conference participants. The ELSA battery energy storage system was recently deployed at the first of its six pilot sites, the Gateshead College. Most discussions at the ELSA stand revolved around the fact that an ELSA battery management system consists of several second life batteries (from Renault-Nissan) that are installed without prior dismantlement of the individual battery packs. That way, the batteries installed in the ELSA system comply with the high safety standards required for electric vehicle batteries. Furthermore, the ELSA team invited interested participants to the
ELSA midterm conference
, which will be held on the 27th of October in Paris, France.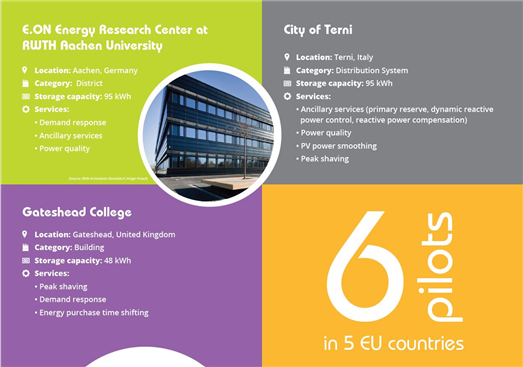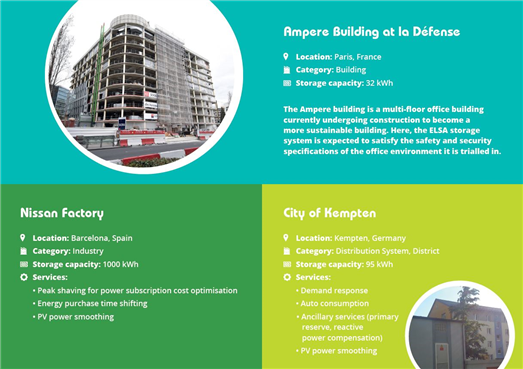 Excerpt of the Elsa roll-up presented at the EGSC16