ELSA at the InnoGrid 2020+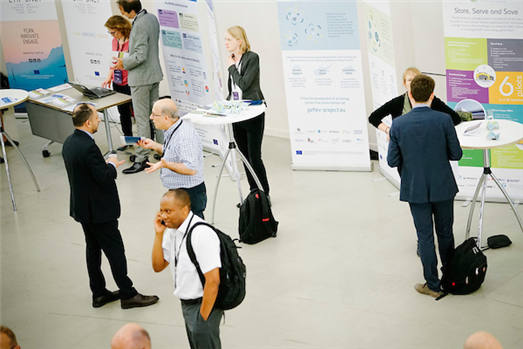 The InnoGrid 2020+ is an annual event on innovation in electricity networks hosted jointly by the European Network of Transmission System Operators for Electricity (ENTSO-E) and the European Distribution System Operators for Smart Grids (EDSO). Titled 'the network of networks', the conference's 2017 edition focused on the convergence of power grids with transport, telecom and IT. The event featured several interdisciplinary discussion panels with high-level speakers.
The event targets experts from EU institutions, regulatory bodies and the academic world. Each year, the InnoGrid 2020+ reserves a space for current projects in the area of Smart Energy to present their activities.
The ELSA consortium partner B.A.U.M. Consult attended this year's event with a small booth to present the ELSA project and its progress to interested participants.